6 Comments
Never Enough Cinder Blocks for BHM
When: 07/30/12
QIC: Belk
The PAX: Belk Boone Dark Warrior (WV) Crotch Rocket Aerosmith Phoenix Girardi Capo Swamp Fox Sweeper Boy Durango LaLanne (War Daddy) Assless Chaps Steamer FNG - Honey Stinger (Or, "Honey" for short). Lost the real name; post below if you know it. Haywood Tiger rag Neil Harley The Show Neil Harley The Show Cow Tipper and 9 others who I failed to remember--Shout out below if I missed you.
The Thang:
Break into 4-man teams, each with a cinder block (or a big rock).
Mosey to park entrance for COP Warmup:
25x SSH
25x Imperial Walkers
25x Peter Parker
15x Merkins
Cinder Block Relays:
Regular Relay
Regular Relay (squats while you wait for your team)
Regular Relay (merkins while you wait for your team)
Block Forward Relay (squats)
Block Overhead Relay (merkins)
Regular Relay (imperial walkers)
One Hand Relay (squats)
Run to Playground for modified murph
4 stations: 10 Pull, 15 Dip, 20 Push, 25 squat
Most completed 8-10 cycles for around 100 pullups, 150 dips, 200 merkins, 250 squats if you made it.
Run to government surveillance tower, 10 burpees on your own
Run home.
Moleskine: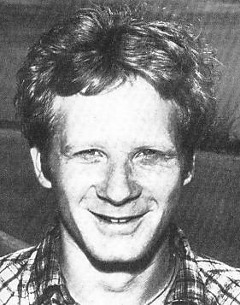 _TClaps to all for what I personally felt was a smokefest. Even with QIC adrenaline going, I was completely wasted at about 6:05.
 _At about 5:25, Durango emerged, like the wandering spirit of Donnie Most, from the mist within freedom park and slowly walked over to the gravel lot. He had serious bedhead and looked uncertain as to his location and intentions. YHC speculates that he lives on a park bench at the basketball courts. Do not give this man your spare change; he will only piss it away on expensive backpacks and electrolyte water tablets that he will later regurgitate into Little Sugar Creek.
_You would think six cinder blocks would be enough, but it wasn't. We had to go find some rocks to carry to make up for it. Very strong showing.
_Crotch Rocket started grousing that "there weren't any exercises" during the very first round of cinder block relays, not realizing that we were just making sure that everyone was comfortable with the routine. His impatience was rewarded with "rest" squats and merkins in every round thereafter.
_Dark Warrior did not drop a cinder block this time, which is a good thing because YHC had just procured those things the day before and would have charged him the $1.24 to replace it.
_Someone claimed 12x cycles of Murph. After consulting Girardi (Dark Prince of the Murph) on the veracity of this claim, we concluded that this person needs to head over to @kumonmyerspark so that MBelk can teach them how to count. Or you're a beast.
_TClaps to Aerosmith and the FNG (Honey) for posting for a weekday, which is always tough. Yours truly pulled the moral support card to fellow Cherokee Brave Aerosmith and he brought it. We were dismayed, however, that fellow Cherokeer Spock did not make it, despite our many pleas for him to back up his prolific headlocking with some weekday posts. When called out for this Bull$#!t, Spock wrote to Aerosmith, "I've put a weekday on my horizon in the near future," which is possibly the lamest attempt to avoid a HC I have ever heard.
_Sign up to coach Let me Run — it's an awesome opportunity to participate in F3F activities.
_If you're running in the BRR, you know who you are and you should probably be running more.
Belk